Luxury Automotive Detailing
Our detailing is held to the same high standards we have built our business on.  Exceptional service and results from start to finish.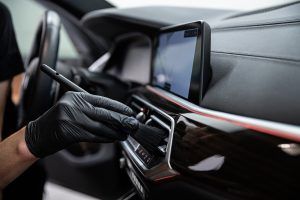 Exterior and Interior Detailing
Whether you are looking for protection on a new vehicle or refreshing your used vehicle we are your one stop detailing shop in Minnesota
Comprehensive detail including exterior and interior starting at $500
Pricing is based on vehicle size and condition. Must be viewed in person for a firm quote.
Starting at $200
Must see condition for an accurate estimate
Exterior Detailing and
Paint Correction
Exterior Detailing beginning at $400
$75-100 by appointment only
45-60 minutes
Detailing Frequently Asked Questions
A proper detail can take 24-36 hours depending on the vehicle condition. If the carpets are shampooed we keep it overnight to allow them to dry.
We work on all makes and models.  Our experience ranges from daily driver cars, SUVs, and Trucks all the way to restored classic cars and exotic vehicles.  For some of our work check out our gallery or social media pages.
Yes, we can work on other types of vehicles. Please inquire with your specific request!