Minneapolis XPEL Automotive Paint Protection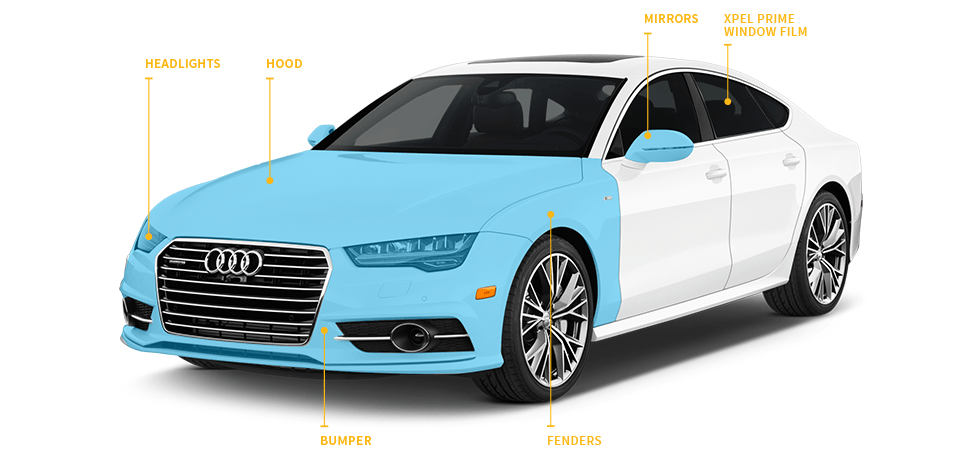 XPEL PPF, or XPEL Paint Protection Film, is a high-quality, durable film that is designed to protect a vehicle's paint from damage caused by rocks, debris, and other road hazards. XPEL PPF is an excellent choice for those who want to keep their vehicle looking its best for years to come. The film is virtually invisible and is custom-designed to fit each vehicle perfectly. XPEL PPF is easy to clean and maintain, and it is resistant to yellowing, cracking, and fading over time. With XPEL PPF, car owners can enjoy peace of mind knowing that their vehicle is protected from everyday wear and tear.
Introducing the pinnacle of automotive care in your area – our expert team specializes in delivering top-tier quality installation of paint protection film (PPF) to shield your vehicle's pristine finish from the harsh elements of the road. With a passion for quality and a commitment to excellence, we are the go-to destination for car enthusiasts and everyday drivers alike.
At our cutting-edge facility, we employ state-of-the-art technology and employ a highly skilled team of trained professionals to ensure every PPF installation is executed with precision and finesse. Our meticulous approach ensures nearly seamless coverage and a nearly invisible finish, leaving your car looking factory fresh while safeguarding it against rock chips, scratches, and UV damage.
As a trusted name in the industry, we exclusively use premium PPF products known for their durability and self-healing properties, guaranteeing long-lasting protection that stands the test of time. Our customer-centric approach means we tailor our services to meet individual needs, providing customized solutions for every vehicle type.
When you choose our services, you not only invest in safeguarding your car's aesthetics but also preserve its resale value for years to come. Join countless satisfied customers who have experienced the peace of mind that comes with our unparalleled expertise in paint protection film installation. Drive with confidence and let your vehicle radiate with a brilliant, protected shine – only with us.